Looking for information about the new state tests?  For information about a school or school district? For achievement results or homework help? The resources listed here are selected to assist parents and students in their school-related needs.
For late-breaking news and announcements, be sure to sign up for news from the department's Communications Division.
What's New
Colorado Measures of Academic Success (CMAS): What to expect for the 2015-16 school year
Get an update on what state tests your student will be taking this year.
English (PDF) | Spanish (PDF)
 
Graduation Guidelines
Life beyond high school is different from what it used to be. The Colorado State Board of Education recently adopted a revised graduation guidelines menu, creating more choices for school districts to use in setting local requirements for high school graduation.
Menu of Options Fact Sheet (PDF)  |  Timeline Fact Sheet (PDF)  |  Toolkit (PDF)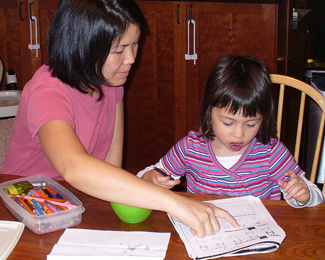 Preparing for Success
Early Learning and School Readiness
Special Education
Gifted Education
English Language Development
Postsecondary Readiness
Finding a School
Family and School Partnering
Councils and Committees
Other CDE Programs
Other Resources
Please Contact CDE with any questions or concerns.