Important Message:
May 18, 2015
Welcome to the website of the Standards and Instructional Support (SIS) office! As part of our continuing efforts to provide Colorado educators with support tools for the implementation of the Colorado Academic Standards (CAS), we use this front page to highlight new additions to the website. This month we have several exciting additional supports to announce.
New and Improved Webpages. This month the Standards and Instructional Support office unveiled its newly designed webpages. The pages are intended to be more user-friendly and easier to navigate. In addition, each of the content-specific pages (dedicated to supporting the implementation of all ten areas of the Colorado Academic Standards) has additional instructional resources, professional development opportunities, and connections to community partners across Colorado. We hope these new pages will facilitate easier access to the standards, the curriculum samples, the family guides to the standards and all the standards support tools available for educators and community members. Please send your thoughts, questions, and feedback to Brian Sevier.
Colorado Visual and Performing Arts Education Study. This month the Colorado Creative Industries (CCI) division of the Colorado Office of Economic Development and International Trade released a new study that assesses the current level of arts education in Colorado public schools. A baseline of arts education was established in 2008 with CCI's first study. Six years later, the updated study identifies progress and trends, as well as areas of need. The 2014 study affirms that Colorado schools and districts have "held the line" since 2008. Similar trends are evident today as they were in 2008 state-wide which is encouraging given the economic challenges faced by schools and districts the past six years. CDE is pleased to have collaborated with CCI in its endeavor to provide this recent status of arts education and feels the information provided will inform future work regarding arts education support and resource development.
Additional Unit Overview Samples for World Languages. Eleven new sample unit overviews (representing each of the proficiency levels) are now available. Utilizing a Colorado-designed and refined template, the samples provide  organizing structures for addressing the grade-level expectations (GLEs), evidence outcomes (EOs) and 21st Century Skills that build students' mastery of the standards. As voluntary resources for districts, the samples offer one possible foundation for exploring standards-based unit and lesson-plan development. The samples, the blank template upon which they are based, and a template with definitions can currently be accessed on the Standards and Instructional Support website. Together, these resources were created by and for Colorado educators to support school districts as they intentionally plan for standards-based instructional practices.
Keep checking these webpages as we explore options for increasing their supportive capacity and as we seek more opportunities for the co-creation of standards-based resources with Colorado's educators.
As always, we strive to ensure that visitors find value in their (re)visits to this website; that its content will consistently represent relevant, usable, and timely information/materials. Please let us know how we are doing!
Brian Sevier
Director of Standards and Instructional Support
Most Popular SIS Pages: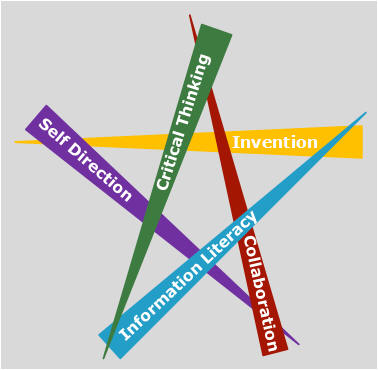 For website support through the Office of Standards and Instructional Support, please e-mail Beverly Andes.