You are here
Teaching Personal Finance in Colorado
---
Personal Financial Literacy Resources 
Search by grade level for tools, standards-aligned lesson plans and digital programs to teach Personal Finance
Search for student & teacher scholarship and grant opportunities
Online personal financial literacy resources
---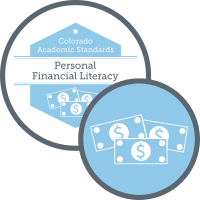 Personal Financial Literacy Standards
The Colorado Academic Standards for K-12 Personal Financial Literacy (PFL) can be found in the Social Studies along with the Economics standards. Search for the Standards Online by grade level and content area.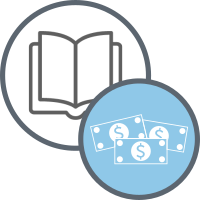 MoneyWi$er
The MoneyWi$er vision is for all Colorado youth to have opportunities to master personal financial literacy standards throughout their education and to make financially capable and informed decisions during their lifetime. Check out current MoneyWi$er programs below!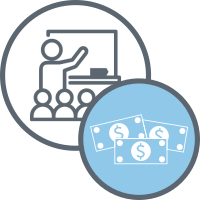 Instructional Support
Instructional support is grounded in CDE's shared approach to Best, First Instruction as well as practices and strategies supported by professional organizations and scholars at the leading edge of Personal Financial Literacy education.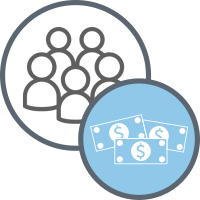 Get Involved in Personal Finance Education
There are many opportunities to connect and grow as a professional educator with the larger personal finance education community, including mailing lists, professional organizations, and events.
---
Personal Finance Education Legislation
​Though the state board strongly encourages local school district boards to require personal finance courses and curriculum throughout the state, only about 25% of districts include personal finance in their approved graduation requirements.  For more information on how to ensure all Colorado students are prepared for adulthood by learning personal finance concepts and skills, or to receive Colorado Personal Finance education updates, contact Joanna Bruno
| | |
| --- | --- |
|  Colorado Legislation | Description |
| CRS 22-32-135 (2004) | "Strongly Encourages" local district school boards to adopt PFL as a part of district curriculum and graduation requirements  |
| HB 08-1168 (2008) | Financial Literacy Standards established and then revised and implemented by fall 2020 |
| SB 09-256 Section 17 (2009)  | Individual Career and Academic Plan (ICAP) required for all graduates.  Personal Financial Literacy is a quality indicator within ICAP requirements |
| CRS 22-2-127 (2015) | Financial Literacy resource bank and technical assistance |
| HB 21-1200 (2021) | Concerning Financial Literacy Standards for Public Schools |
---
For further assistance, please contact: 
---