You are here
Extended Evidence Outcomes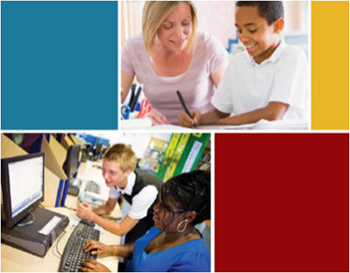 Contact Us
Exceptional Student Services Unit
1560 Broadway
Suite 1100
Denver, CO 80203
 
Extended Evidence Outcomes Support
Gina Herrera
Phone: 303-866-6605
Fax: 303-866-3808
E-mail: herrera_g@cde.state.co.us
​
A strong command of academics is vital for being a successful student and ultimately a productive member of the 21st century workforce. Language, math and science skills have always been fundamental for academic and professional success. However, students in the 21st century are now facing more complex challenges in an ever-changing global society. These challenges have created the need for rigorous standards which include content knowledge and application of skills.
Standards for students with significant cognitive disabilities in all grades must be clear and rigorous so that our public educational system gives all students the skills, knowledge, and confidence they need to succeed in postsecondary environments and the workforce, to be well-informed and responsible citizens, and to lead fulfilling personal lives.
Now Available! Sample Units with EEOs Embedded
As an extension of the District Sample Curriculum Project, some selected units in Reading, Writing, and Communicating and Mathematics have been written to include Extended Evidence Outcomes. Special thanks to Linda Lamirande, Gina Herrera and Alison Montana from CDE's Exceptional Student Services Unit for their expertise in embedding the Extended Evidence Outcomes into these Colorado educator-authored units. View the listing of all units available or visit the District Sample Curriculum Project for more details. 
Extended Evidence Outcomes Adopted August 3, 2011
On August 3, 2011, the State Board of Education unanimously adopted the EEO. EEO provide the alternate standards in Mathematics, Science, Social Studies and Reading, Writing and Communicating for students with significant cognitive disabilities who qualify for the alternate assessment. These alternate expectations are directly aligned to the grade level expectations for all students.