The Arts Standards reflect the innate creativity and rigorous cognition, required to produce a work of art, all students deserve to experience. The standards challenge the elitist perception sometimes associated with the arts, asking all students to stretch their thinking and participate in the creative process inherent in each arts discipline (Know/Comprehend, Create, Perform/Present, and Refine/Critique).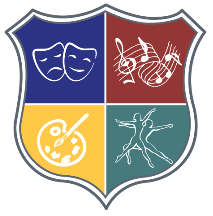 ---
TIGER Music Grant Awardees
For the 2017-2018 school year, the Technology, Instruments, Guest, Experiences, and Resources (TIGER) Music Grant, totaling of $30,500 in funding, will be awarded to individual schools of local education agencies and non-public schools. This grant is made possible through a donation from FACE Vocal Band.
2017-2018 School Awardees
Flagler Public School | Arriba-Flagler County School District #20 
Alicia Sanchez Elementary School | Casey Middle School | Boulder Valley School District RE-2 
Calhan Elementary | Calhan Middle | Calhan High School | Calhan School District RJ-1
Campo Elementary and High School | Campo School District RE-6
Thunder Ridge Middle School | Coyote Hills Elementary School | Cherry Creek School District #5
Hayden Valley Elementary | Hayden Middle School | Hayden School District
Alta Vista Charter School | Lamar RE-2 School District
The Laradon School
Manitou Springs Elementary School | Ute Pass Elementary School | Manitou Springs Middle and High School | Manitou Springs School District 14
York International School K-12 | Mapleton Expeditionary School of the Arts | Mapleton Early College | Academy High School | Big Picture College and Career Academy | Mapleton Public Schools
Bill Metz Elementary | Marsh Elementary | Monte Vista High School | Monte Vista School District C8
Poudre High School | Lincoln IB World Middle School | Poudre School District
Pueblo County High School | Sierra Vista Elementary | Pueblo County District 70
Sterling High School | RE-1 Valley School District
Roundup Fellowship Facility School
Skyline Academy at the Mental Health Center of Denver
South Routt Elementay School | Soroco Middle School | Soroco High School | South Routt School District
Bill Reed Middle School | High Plains School (Pre-K-8) | Mountain View High School | Thompson School District
Wiggins Secondary Schools (Middle and High) | Wiggins Elementary School | Wiggins School District RE 50 J
---
Important Announcements 
Arts Education eUpdate - February-March 2018
Read the latest Arts Education eUpdate for February-March 2018  For past e-Updates search here.
Arts Education Standards Currently Under Review and Revision
State law requires a review and revision of the Colorado Academic Standards every six years, with the first review to be completed by July 2018. CDE is currently developing a plan to guide the upcoming standards review and revision process, and the department is actively seeking input from all interested parties to inform its planning process. Be sure to stay informed about the arts committee work and share your feedback!
Educator Effectiveness -Practical Ideas Guide for Evaluating Arts Educators
In response to requests by educators and evaluators, CDE initiated the development of a set of guides written by practitioners for practitioners. They are intended to provide informal advice to teachers and their evaluators to help them understand the evaluation process within their specific context. In addition, these guides include specific practices to "look-for" to guide their classroom observations and help ensure that all licensed teachers receive fair, valid and reliable evaluations.
Dance Endorsement Approved by State Board
 The State Board of Education unanimously approved the Dance Endorsement Rules for Colorado. To find out about the process and requirements to obtain this endorsement, visit the Educator Licensing Office site and/or click on this link to view the endorsement worksheet list. 
Colorado teacher-authored instructional units are on our website. Hundreds of teachers from 116 school districts participated in workshops for the creation of Colorado Academic Standards-based curriculum overviews and instructional units. 
If you are new to Colorado or are just interested in learning about the overarching headlines regarding arts education, this one page reference sheet is a good place to begin! Use the navigation links on the right side to read even more about the exciting world of arts education in Colorado!
Colorado Department of Education's Response to the National Core Arts Standards 
The final version of the National Core Arts Standards (NCCAS) was released on June 4, 2014. 
---
Relevant Legislation
What are the relevant statutes that guide Arts Education?
The State Board of Education is required to adopt standards for arts education.
Districts are required to adopt student education standards that meet or exceed all areas that the state has standards.
Arts Education for Workforce Development Act
This statute encourages all public schools to provide courses in performing and visual arts. Courses may include traditional arts classes, on-line study, internships, externships, mentor experiences, or independent study. Schools are encouraged to use innovative ways to deliver arts education, such as technology, software, and forming partnerships with other school districts, or community colleges. The statute also provides definitions for visual and performing arts in Colorado.
For website assistance in the arts, please contact Karol Gates.