You are here
Secondary Transition Resources
Secondary Transition Office Hours
Gail Lott will offer monthly office hours on the following Wednesdays from 3:00 - 4:00 PM.
September 2nd
October 7th
November 4th
December 2nd
Meeting ID: 966 6616 7898
Passcode: 091388
---
Providing Secondary Transition Services During COVID
Our team has collected resources and tools specific to secondary transition that may be useful as you plan for students.
---
Work-Based Learning Technical Assistance Request
For Districts, BOCES,  or Facility school to request targeted technical assistance from CDE to expand work-based learning options for students with most significant needs.
Technical Assistance Documents
---
Transition Leadership Institute
Office Hours - Recorded October 7, 2020
---
Continuum and Toolkit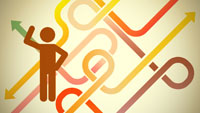 ---
Handbooks and Publications
---
Transition Assessments
Transition Action Plan (TAP)
Training Resources
National Technical Assistance Center on Transition (NTACT) Tools and Technical Assistance
---
Websites
  Families/Parents
---
---
Find what you were looking for?
If you have problems with broken links or accessing the content on this page, please contact our web content coordinator Amanda Timmerman at Timmerman_A@cde.state.co.us. Please copy the URL link for this page into the email when referencing the problem you are experiencing.