You are here
School Health Professional Grant Program (SHPG)
About
The School Health Professional Grant Program (SHPG) is designed to provide funds to eligible education providers to enhance the presence of school health professionals in K-12 schools (Behavioral Health Care Professional Matching Grant Program (§§ 22-96-101 — 22-96-105))
A "School Health Professional" (SHP) is a state-licensed or state-certified school nurse or other state-licensed or state-certified health professionals, including those issued by the Department of Regulatory Affairs (DORA)*, qualified under state law to provide support services to children and adolescents, including mental health professionals licensed pursuant to Article 245 of Title 12. For example, School Nurses, School Psychologists, School Social Workers, and School Counselors (C.R.S. 22-96-102).
*Please note that this allowance to hire under DORA does not negate the federal rules under IDEA. Check on licensing requirements specific to your Local Education Provider (LEP).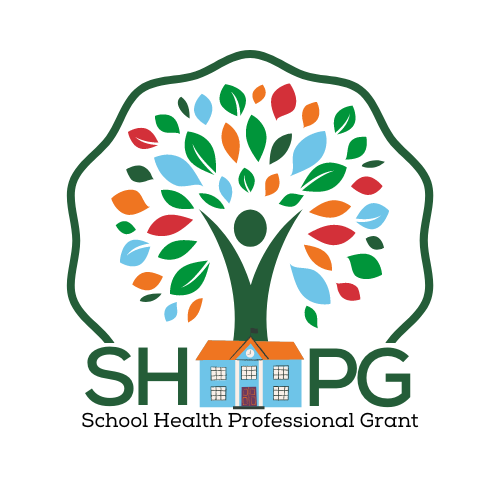 Funded Education Providers
The SHPG defined an eligible education provider as:
A school district (on behalf of one or more K-12 schools);
A Board of Cooperative Services (BOCES);
A charter school (authorized by a school district or the Charter School Institute)
Please see the State Board of Education adopted Rules for the Administration of the School Health Professional Grant Program (CCR 301-97) (PDF) for more information. 
---
Legislative Reports
According to the rules for the administration of the SHPG program, CDE shall submit to the Education Committees of the Senate and the House of Representatives, or any successor Committees, a report that, at a minimum, summarizes the information submitted annually by grantees (CCR 301-91(2.01)(7)). View the current and historical legislative reports below. 
2021-2022 SHPG Legislative Report
Previous Legislative Reports
---
Professional Development Opportunities
2023 CDE Fall Grant Writing Training
Please join us for a grant writing training hosted by CDE and conducted by grant-writing specialist, Annette Sloan! We have 4 locations and dates across the state.
Annette will guide participants in:
Getting organized for grant applications
Writing high-quality grant application responses
Using data effectively for a compelling case
Crafting SMART goals aligned with grant purpose
Clear communication of grant activities and timeline
Creating a well-thought-out budget
Dates and Locations (all trainings are from 9 am - 3:30 pm):​
December 14, 2023 - Lewis Palmer School District - 146 Jefferson Street, Monument, CO 80132
View Invitation [PDF]
Other PD Opportunities:
SHPG Connect and Reflect - This is a networking opportunity for SHPG program managers across the state to learn together and from one another. 
---
SHPG Funded Grantees 
Resources
Update your SHPG Contact - Use this link to update your contacts for SHPG
---
Archived Cohorts
---
For more information, please contact:
Phyllis Reed, Director of Health Education Services
Health Education Services
Email Phyllis
720-498-2059
Kristi Elliott, Health Education Services Supervisor - Behavioral Health Grants
Health Education Services
Email Kristi
303-968-5736
Stephanie Bernard, Behavioral Health Grants Senior Consultant
Health Education Services
Email Stephanie
720-591-3264
Liz Schroeder, Health Education Services Grant Consultant
Health Education Services
Email Liz
720-926-1753