You are here
Early Childhood Career Navigation
Introducing Early Childhood Career Navigation!
Our Mission
The Early Childhood Career Navigation team uses knowledge, intention and collaboration to inclusively guide, connect and support individuals in the pursuit of a career in the field of early childhood education.
What Is Early Childhood Career Navigation?
Early childhood career navigation helps individuals make informed education and career choices. Career development is a cycle with different parts. An individual can go through the cycle multiple times throughout the course of a career. Once individuals know and recognize their value, they can explore options, plan their actions and create their future! The Early Childhood Career Navigation team can help with any or all parts of the cycle.
Supporting Early Childhood Professionals
The Early Childhood Career Navigation team can help with:
Clarifying pathways to becoming qualified to be an early childhood teacher or family childcare provider
Guiding and assisting with college application completions or other forms
Finding options for financial resources to help pay for the
cost of higher education
Stewarding and paying for the cost of international transcript evaluation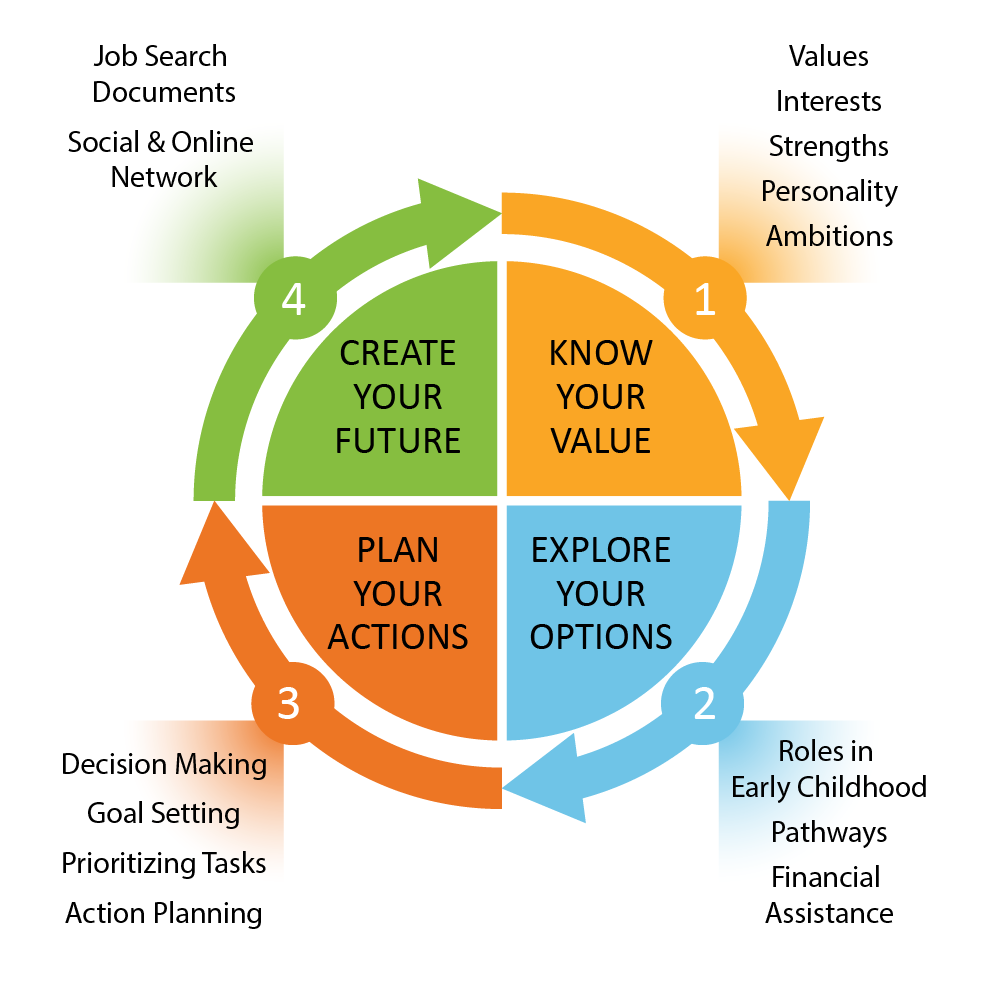 Locating and enrolling in professional development to build on strengths and fill in gaps in knowledge or skill
Providing wellness resources
Connecting professionals to their early childhood community
Supporting Partnerships
Several entities provide early childhood career navigation, either formally or informally. CDE's Early Childhood Career Navigation Team provides backbone support for a community of practice to bring together these entities to share knowledge, maximize efforts and reduce duplication. It is an open community and if you would like to join, contact Jennifer O'Brien. Members of the Early Childhood Career Navigation Team also sit at various policy tables to add the career navigation perspective to these conversations.
To speak with a career navigator, send an email to EceCareerNav@cde.state.co.us.
We are available evenings and weekends by appointment and assistance for Spanish speakers is available!
---
A pdf version of this webpage is available here; a Spanish version is available here.