P-3 Education
Efforts to define and implement a P-3 approach to learning are emerging across the country and throughout Colorado. A growing body of research supports the knowledge that academic and social skills acquired by age eight provide the foundation for lifelong learning and success. The first decade of a child's life is the most opportune time to influence learning paths and ensure the very best outcomes for all children. A high functioning P-3 system is built on this knowledge.
If you would like to be added to our P-3 Education mailing list send your contact information to triolo-moloney_s@cde.state.co.us.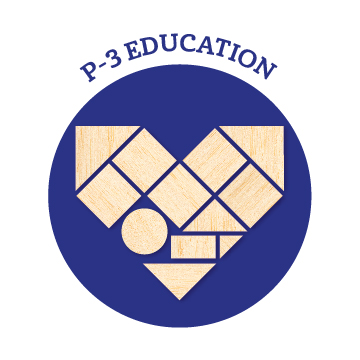 Learn More About P-3
News
P-3 Session at CASE
A Summit Seminar focused on P-3 in Colorado will be offered at CASE on Wednesday, July 26th from 1:45 to 4:45. PreK – 3rd Grade Early Learning Strategies – Learning from Colorado P-3 Leaders will bring key leaders from Colorado districts together to discuss specific implementation strategies for P-3 approaches.
P-3 Webpage Updates
Updates are being made to the pages and resources on the P-3 webpage. Check out the new resources available and the profiles of some Colorado schools and districts. 
Stay Informed