Apply for the Turnaround Learning Academy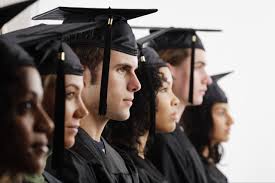 About
The Turnaround Learning Academy will support improved academic achievement for Colorado students by working directly with teams of central district personnel to explore challenges and best practices in district-level leadership of low-performing schools. The Learning Academy will provide relevant, research-based professional development for district leaders who oversee key functions such as general academics, school supervision, curriculum, student services, accountability, student assessment, human capital management, and Academy engagement. 
Participating districts will send teams of 5-8 senior level central administrators who will engage in adult learning opportunities focused on the following topics:
Principal Supervision
Assessment Systems and Strategy
Academic Priorities and Core Curriculum
Adult learning and Professional Development
Accountability Pathways
Participating teams will convene for five day-long learning opportunities during the 2015-2016 year and will have support from CDE and key partners in between. The outcome of Turnaround Learning Academy membership will be the redesign and alignment of key district level systems to support dramatic improvement of schools. CDE's District and School Performance Unit and the district team will work collaboratively to monitor progress and address challenges in an innovative, timely way. 
The Turnaround Learning Academy is specifically designed with the central office leader in mind, with a focus on district systems and practices to provide differentiated support for subsets of low performing schools.
Eligibility List for 2015-16
Adams 12 Five Star Schools (0020)
Adams County 14 (0030)
Adams-Arapahoe 28J (0180)
Aguilar Reorganized 6 (1620)
Colorado Springs 11 (1010)
Denver County 1 (0880)
Greeley 6 (3120)
Huerfano RE-1 (1390)
Ignacio 11 JT (1540)
Jefferson County R-1 (1420)
Julesburg RE-1  (2862)
Lake County R-1 (1510)
Mapleton 1 (0010)
Montezuma-Cortez RE1 (2035)
Pueblo City 60  (2690)
Sheridan (0123)
Trinidad 1 (1580)
West End RE-2 (2190)
Westminster 50  (0070)