Colorado Teacher Appreciation Week is May 7-11, 2018
During Teacher Appreciation Week, CDE wants to share our gratitude with teachers for their hard work and dedication. We know teachers spend a lot of their own money for classroom supplies, and many companies are also aware of this. To share their appreciation, many companies will offer special educator discounts during the week.
To make it easy for teachers to take advantage of these offerings we've put together a list of the deals and discounts. Many of these offers require a school or district ID. For a full list of deals, visit Teachers.org or BoredTeacher.com.  Also, teachers should check with their district for employee discount programs or, if they are a member, with the National Education Association (NEA) for members-only benefits and discounts.
Jump to a section: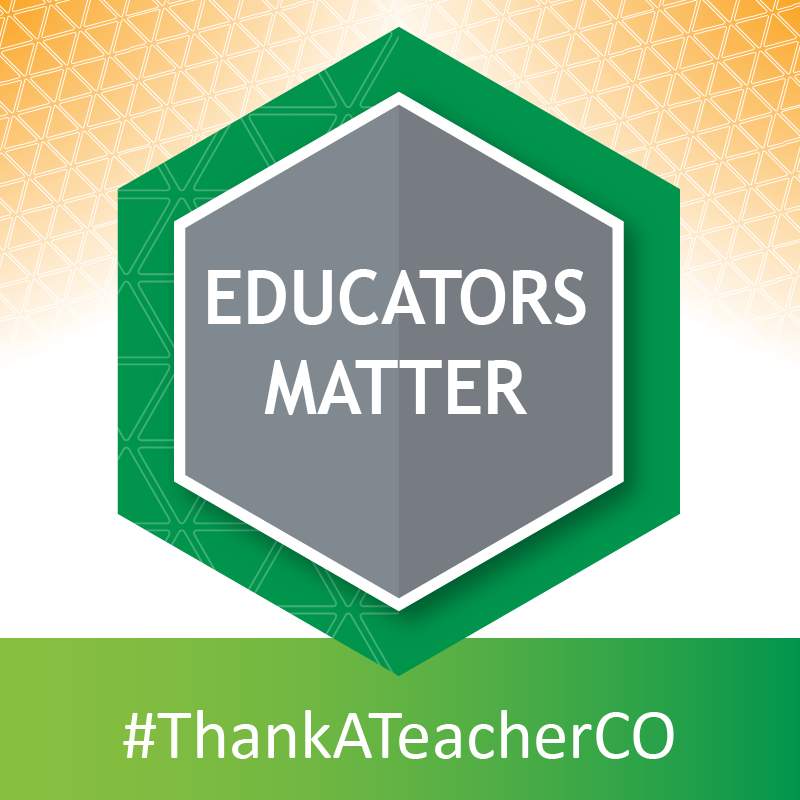 Many of the deals/discounts listed below will only be active during May 7-11.
---
School Supplies
Crafts
Books
Food
Entertainment
Clothes/Apparel
Home/Furniture
Tech